Why Choose Global Turbocharger Solutions?
At GTS, our Lincoln napier turbocharger specialists are absolutely committed to providing the highest quality spares and repairs for marine and power generation turbochargers. Our team have extensive experience working for various industrial turbocharger manufacturers and specialists, as well as our own. Between the team, we have an unmatchable wealth of knowledge and expertise, which paired with our top-quality workshop and equipment, allows us to offer an exceptional quality service to customers.
We operate in a fairly competitive market, so we know that we need to be a notch above the rest when it comes to our industrial turbocharger repairs, remanufacturing and rebuild services. We're confident that we can offer the highest standard results and spare parts for your turbocharger, and here's why…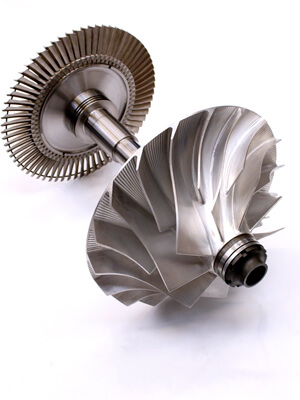 We have over 50 years of knowledge of industrial and marine turbocharger in our team and have been supporting our customers for over 12 years! We have never let a customer down and aim to provide top quality Napier turbo components and servicing.
Our Napier turbo specialists have previously worked for some big-name industrial turbocharger manufacturers, so have all of the expertise of more well-known companies, but with a smaller price tag. We ensure all of our Napier turbo engineers have extensive experience and receive the highest standard training, to maintain our superior performance and reputation.
Whilst our Lincoln napier turbocharger head office hosts our workshop, this doesn't restrict the radius that we offer our services to. We operate a industrial turbocharger turbo field service so if you can't get to us, we will get to you! Our marine turbocharger repair specialists can be dispatched at short notice to resolve any problems that you have.
Global Turbocharger Solutions are contactable 24/7, 365 days a year, so that we can always be on hand to help you when you need it. We understand the importance of lead time, so we aim to repair your Napier turbocharger as quickly as possible so that your business can resume to normal operations.
We offer discontinued napier spares that are no longer available to purchase elsewhere! Get in touch to find out about our entire range of discontinued industrial turbo spare parts. We also offer spares for napier series 5, napier series 7, napier series 8 and more.
We also have some glowing customer testimonials, which you can check out by clicking here! Get in touch with us today to see what we can offer for you.